After 3 years managing and controlling, Chinese government finally ends the COIVD-19 control policy. Now you can apply for an X2 (short term study ) student visa and travel to Chine now!
To be more prepared, you can read the information on visa and travel below:
"Starting from January 8, 2023, COVID-19 will be managed as a Class B infectious disease in China, and border control measures will be adjusted accordingly. China-bound travelers are advised to read the following information on the adjustment to facilitate traveling:
1.Nucleic Acid Test
Travelers are required to take nucleic acid test within 48 hours before flight departure, and can only take flight when the test result is negative.
2.Health Code
Travelers are no longer required to obtain health code from the Chinese Embassy or Consulates General in the US before departure.
3.Health Declaration to China Customs
Travelers need to declare the negative test result to China Customs by filling the Health Declaration Form either on Wechat mini-program of China Customs (scan the QR code below),or at https://htdecl.chinaport.gov.cn/htdeclweb/home/pages/healthDeclare/declare.html, or via the China Customs APP.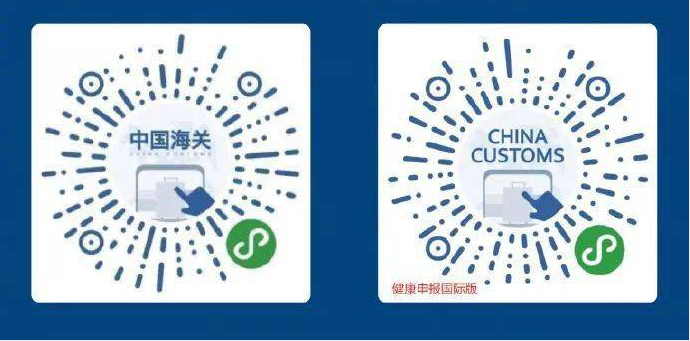 4.Entry Inspection
There will be no nucleic acid test when travelers enter China, and no quarantine for those whose health declaration and entry inspection produce normal results. In case of a positive test result or any symptoms such as fever detected by China Customs, travelers will take an antigen test. Those who test positive in the test will need to self-quarantine.
The above measures will be effective for all passengers arriving in China after 12:00 am (included) on January 8, 2023.
Given the ongoing pandemic, the above adjustments do not mean the easing of disease control. Travelers are advised to take primary responsibility for their health, and use precautionary measures for self-protection. The Chinese government will continue to monitor the latest trends of the pandemic, and adjust the disease control practices accordingly to facilitate entry and exit of personnel."
With our school invitation letter, you should apply for an X2 visa, it is a sub-branch of STUDY visa, for more details please contact the Chinese visa center in your country: https://www.visaforchina.cn/globle/
If you need any help please feel free to contact us !